He has 10 years on Mick Jagger, nine on Bob Dylan, eight on Paul McCartney.
Yet there goes 89-years-young Willie Nelsonon the road again and again and again, the oldest active act still putting on shows — from Farm Aid 37 in Raleigh, NC, to the Windy City Smokeout in Chicago.
Among his 50 other shows in 2022: a 21-song set at the Illinois State Fair in Springfield (opener: "Whiskey River," closer: "It's Hard to be Humble").
In Part 18 of our ongoing series digging into the details of entertainers' tour riders, here's the one Nelson's people sent to the state in advance of that mid-August show, obtained by The News-Gazette via open-records request.
— As riders go, Nelson's is mighty light on adult beverages, calling for just two six-packs of Bud and two six-packs of Coors Light, to be split among the band bus and crew bus.
— But this being the Illinois State Fair — put on by the Illinois State Department of Agriculture — "all references to alcoholic beverages contained in contractor's rider will be stricken," the state fair grandstand rider states. "Department will not purchase alcoholic beverages, nor will any of its employees."
— And no, since you're probably wondering by now, there are no requests in the rider for any of the renowned toker's favorite flower, which we also suspect is not something the state would go for.
— There is this though: Host venues are encouraged, to use certain keywords when promoting Nelson concerts on social media. They include: "marijuana," "peace," "Texas," "horses," "cowboy," "country music" and, last but not least, "Teapot party," the Nelson-led political organization with a pot leaf for a logo, a recently released "Midterm Stoner Voter Guide" and a motto of "Tax it. Regulate it. LEGALIZE it."
— How does Nelson remain in performance shape 66 years after releasing his first record? One theory: He watches what he eats. Atop the bus stock must-have list for Willie's famed Honeysuckle Rose is the following note: "IMPORTANT: ALL fruit, vegetables, meats and dairy to be ORGANIC ONLY! All milk products should also be LACTOSE-FREE & ORGANIC."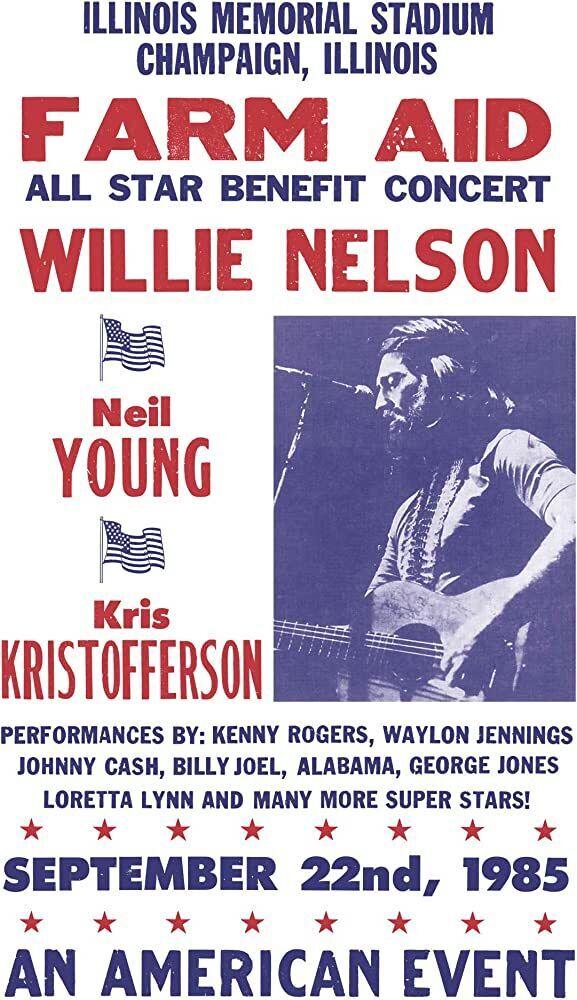 — Attention, chef: When it comes to breakfast, lunch and dinner, "menu items are to be fresh and prepared 'home-style' but preferably NOT FRIED. Make health-conscious modifications when possible to do so without sacrificing taste."
— Along with "REAL eggs," "REAL 100% bacon, ham and sausage," a spinach salad bar, fresh fruit, toast with at least two different flavors of jams and jellies, biscuits, gravy and a dozen donuts, there's also this essential must-have on the menu for the band's country breakfast: "USA Today/New York Times and local newspaper(s)."
— Newspapers are also on the menu for the lunch party of 22, along with hamburgers ("use good, quality, lean beef only), hot dogs ("use good, pure beef only"), chicken breasts, sandwiches, tuna salad, Chicken salad, baked sweet potato, hot soup, cookies, brownies and a large bottle of Tabasco.
— A supper that includes chicken or fish, a starch, a vegetarian dish and three fresh veggie sides is to be served on china, stoneware, Corelle or hard plastic (but not disposable) plates — with metal utensils that need not match the dinnerware.
— Officially, it's the Willie Nelson & Family show, with a band and crew large enough to fill half a hotel. Which explains the lodging portion of his rider for those tour stops with extended stays in which the host provides accommodations: "one suite and five king rooms off property at a full-service hotel, as well as 18 king rooms (16 non-smoking and two smoking rooms) and three double rooms on the first floor, on property of the venue."
— When it comes to backstage accommodations, tour management notes, "although we realize that you are probably somewhat limited by the facilities available, any effort to improve the environment of the dressing rooms would be greatly appreciated (ie plants, comfortable furniture, tables with ashtrays, etc.)."
— The star dressing room, which Willie shared with sister/pianist Bobbie Lee Nelson until her March death at 91, is far less lavish than the ones we've chronicled throughout this series. All Nelson asks for: "six chairs, two tables, a private lavatory supplied with soap, hot and cold running water, mirrors, tissue paper and 12 cloth towels."
.