Arden Tewksbury has been a leading advocate for dairy farmers since 1956, and on the cusp of his 90th birthday, he announced his intention to step away in the future.
But it could be a while.
"I figure I'll work at it until I'm at least 120," said Tewksbury, who resides in Meshoppen, Pennsylvania.
Tewksbury is a former dairy farmer, one of the founders of the Progressive Agriculture Organization, and a well-known advocate for improving the dairy pricing formula. He'll turn 90 on Oct. 26 and plans to celebrate in Tunkhannock by enjoying another passion — high school sports. Tewksbury has served on the Elk Lake School Board since 1961, and his birthday will be celebrated by a showing of the basketball game in which Elk Lake won the state championship in 1977.
Tewksbury's connection with dairy farming dates back to his childhood on the family farm in South Auburn, Susquehanna County. He had five brothers and five sisters, and on the farm his father, Eldred P. Tewksbury, instilled the value of hard work in his children.
"Hard work will get you results," Tewksbury said. "I feel I followed by dad's principles in that regard."
After high school in Meshoppen, Tewksbury attended college at East Stroudsburg for a year before returning to the farm.
From there, he laid down a career path in the dairy industry that still keeps him active today.
Tewksbury bought his own dairy farm in 1955, located in Meshoppen, and he kept the operation going until 12 years ago. While he milked cows, Tewksbury also began advocating for price fairness for dairy farmers. The advocacy work became a passion, and over the years Tewksbury's editorials have appeared in countless publications, he was a familiar face to legislators, and he estimated he's made 100 trips to Washington DC to talk about dairy issues. He has served on dozens of boards, including Pennsylvania Farmers Union, Pennsylvania State Grange, Regional Cooperative Marketing Agency, North East Interstate Dairy Compact, Northern Tier Milk Cooperative and Eastern Milk Producers Dairy Cooperative.
"All these years I thought farmers didn't have the respect they deserve," he said. "They're the backbone of this country, but all too often they're not treated like it."
For the countless hours and days that Tewksbury has spent working for dairy farmers, his efforts have produced some major results.
One of the biggest victories occurred in the late 1970s when Tewksbury was successful in convincing the owner of Leprino Foods to locate a processing facility in South Waverly, Pennsylvania, opening a market for numerous dairy farms in the area.
"I never walked away from a job that could be solved," Tewksbury said.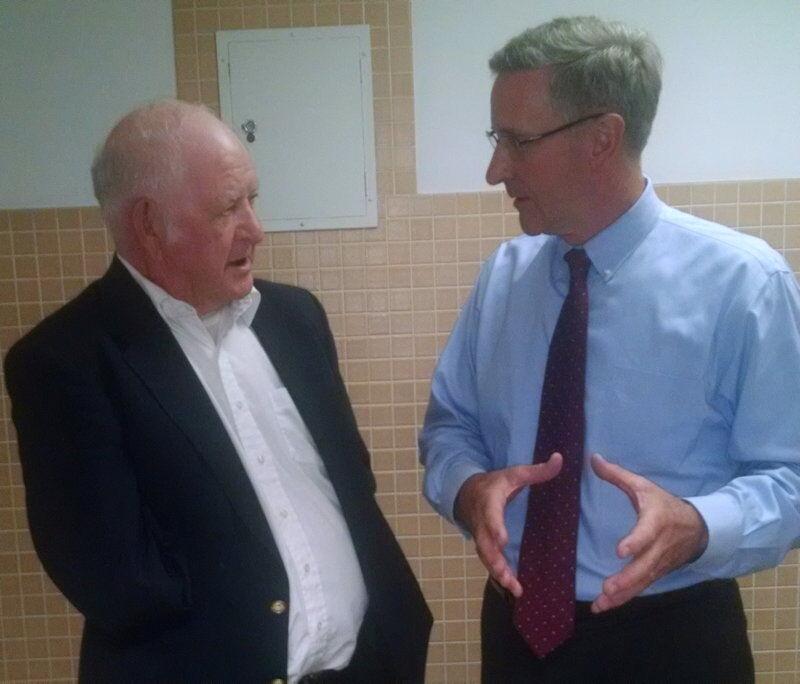 And that's why he's still fighting for a fair price for dairy farmers.
For years, he's worked with legislators, including the former US Senator Arlen Specter, on legislation that would bring a fairer and more stable price to dairy farmers, and so far it's been an elusive goal.
"They need a price that includes the average cost of production. It's very simple but we can't get it to move," Tewksbury said. "The fact that we continue to talk about this tells me we haven't come close to solving a problem that is solvable."
When it comes to a solution, time is of the essence, and that's why Tewksbury has no plans to slow down.
He has other ideas on how to improve things for dairy farmers, such as opening bottling plants in New York City and other large urban areas. By doing so, he said, it would connect consumers to the product and give them a sense of "ownership" to have a bottling plant in their community.
"I believe we would sell 10% more milk if we did that," he said. "Consumers don't know what a bottling plant is anymore. If we put bottling plants in New York City, or any major city, it's indescribable the amount of milk we would sell."
One aspect that continues to motivate Tewksbury to fight for farmers is his feeling that so many segments of society, such as consumers, understand a problem exists, but those who can fix it fail to act. Aside from Specter, who Tewksbury said was very sincere about addressing the issue, and US Sen. Bob Casey, legislators have been receptive to talking about the issue but slow to take action, he said.
But there's another element that pushes Tewksbury to keep working. It stems from his childhood on the farm, and later running his own dairy farm, which gave him a multi-faceted perspective of the industry from the production end to marketing and processing.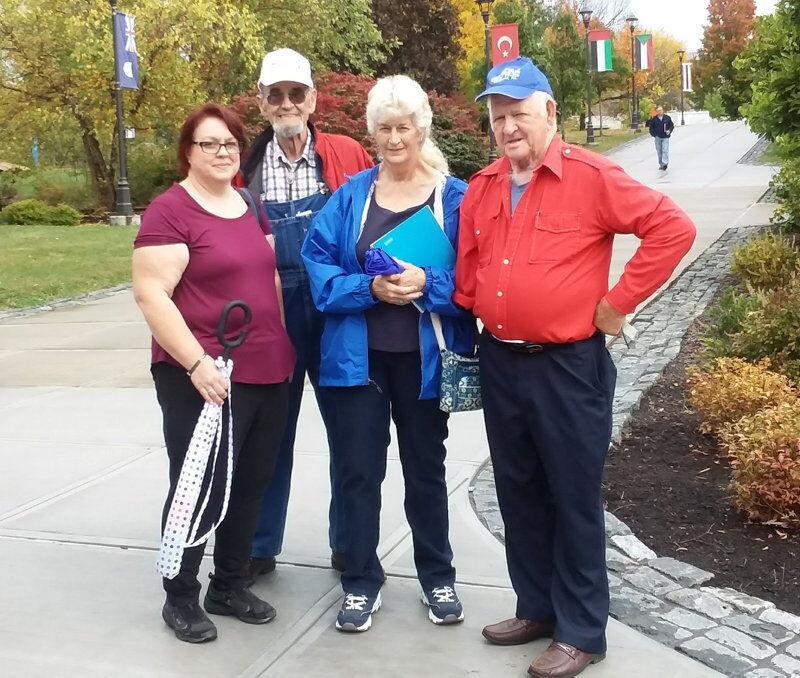 Tewksbury's experience with his own dairy farm gave him an emotional connection to the industry, one that is tested every time he passes an empty barn.
"When I see these barns and silos empty, it makes me so upset with the leadership of this country that doesn't recognize the importance of dairy farmers," Tewksbury said. "When you see Pike County has no more dairies, and Wayne County went from hundreds down to 25, something is very wrong."
For now, Tewksbury will take a brief break from his fight for dairy farmers to enjoy his birthday celebration. After that, the work will continue and the passion will remain strong, even at age 90 and beyond.
"My experience on a dairy farm taught me what it takes to keep going. I'm going to hang in there with this and keep working," he said. "We have got to solve this pricing problem, and it is solvable."
.