It not only looks stellar, but also boasts some notable engine upgrades
The Fat Boy looks charming in its new avatar, and proves that people of France aren't just good at fashion
France is one of the fashion capitals of the world, and it's no stranger to unmatched swagger. This, however, isn't just limited to clothes and accessories, but also describes France's custom Harley-Davidson scene replete with stellar builds. Don't believe us? Well, then allow us to present a custom Harley-Davidson Fat Boy by France's Melk Motorcycles that looks the part in its new French guise.
RELATED: Custom Harley-Davidson V-Rod Looks Ludicrous In Its Mercedes AMG F1-Inspired Avatar
Custom Harley-Davidson Fat Boy By Melk Motorcycles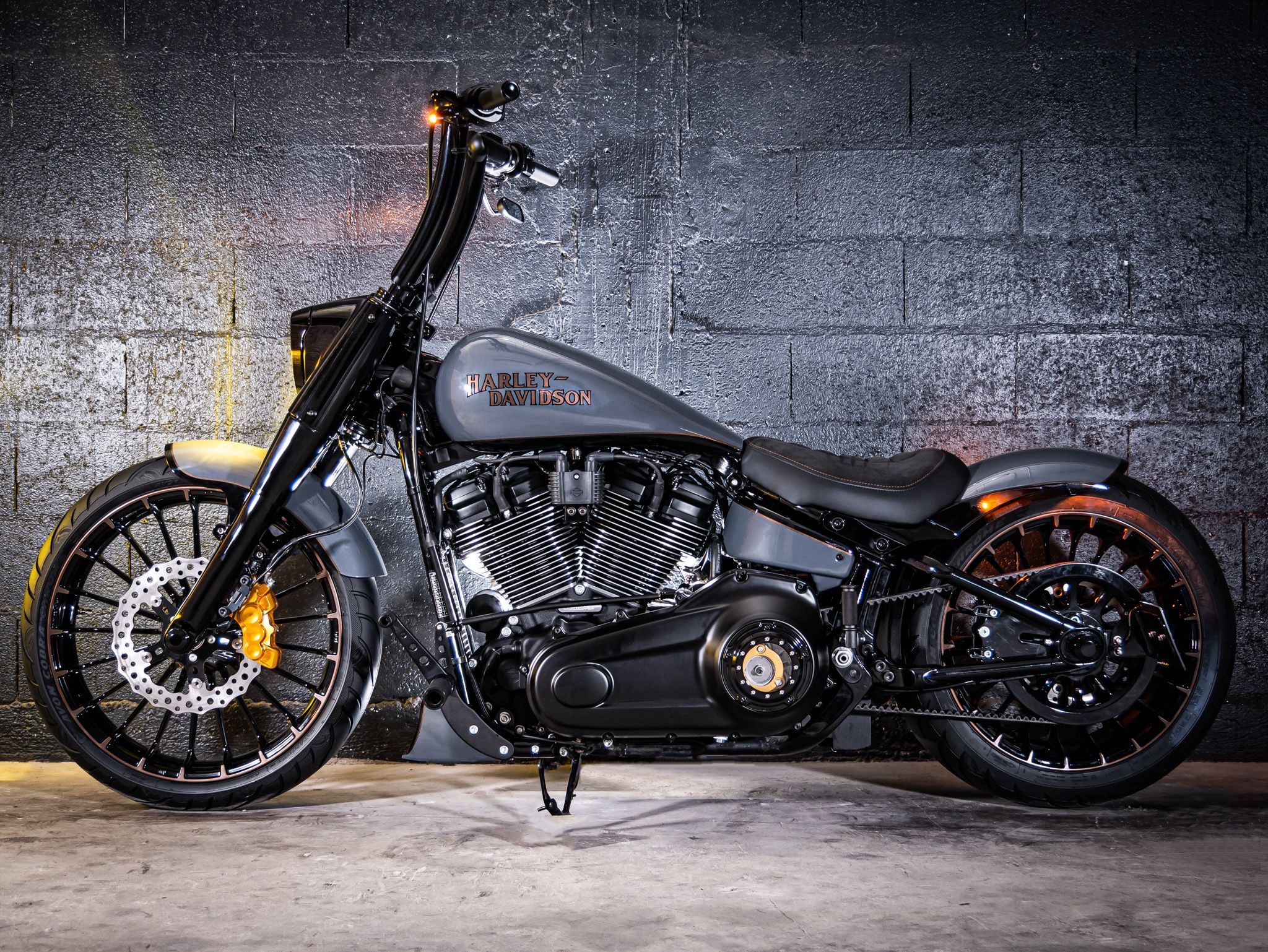 There's no shortage of trick parts on this custom Fat Boy
The first thing that catches the eye is the Fat Boy's sinister appearance with hardly any chrome, as most mechanical parts now don a blacked-out finish. Meanwhile, the custom fuel tank and fenders add some sweet dark gray contrast to this, while the dark gold pinstripes all around show Melk's extensive painting skills. This dark gold finish even extends to the custom turbine alloys for even better attention to detail.
Like the overhauled aesthetics, the performance of the Fat Boy has improved too. The cruiser's 1,868cc, Milwaukee Eight 114 engine now breathes more freely via a Screamin' Eagle air filter and full-system free-flow pipes. Topping this is a Dynojet ECU which for sure bumps the Fat Boy's performance into the triple digits. Plus, the engine not only has more juice, but it also looks fresher, courtesy of custom derby covers and blacked-out engine hardware. Meanwhile, the extra firepower is complemented by an upgraded front brake setup (with a six-piston caliper) and air suspension out back.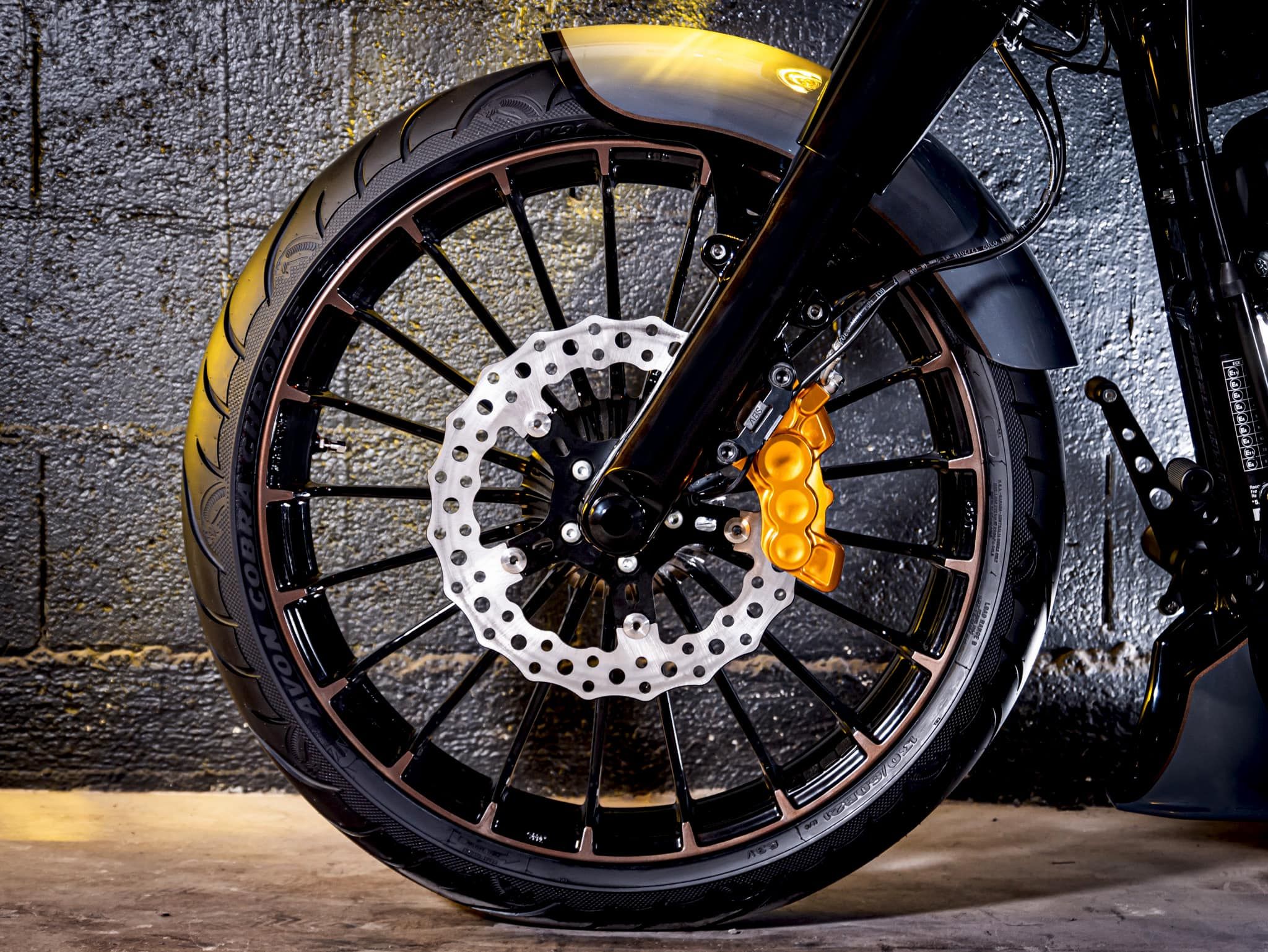 See the dark golden stripes? Now, that's crisp attention to detail
Finally, Melk Motorcycles has in a custom leather saddle thrown that partners with an apehanger and custom footrests for a comfier riding triangle. Oh, and once aboard, you're greeted by a modernized feature package, replete with a digital instrument cluster and all-LED indicators. The headlight, however, remains stock, albeit with a deep yellow tint.
RELATED: This Harley-Davidson Forty-Eight Sportster Was Inspired By The Lamborghini Murcielago
Can You Buy This Custom Harley-Davidson Fat Boy?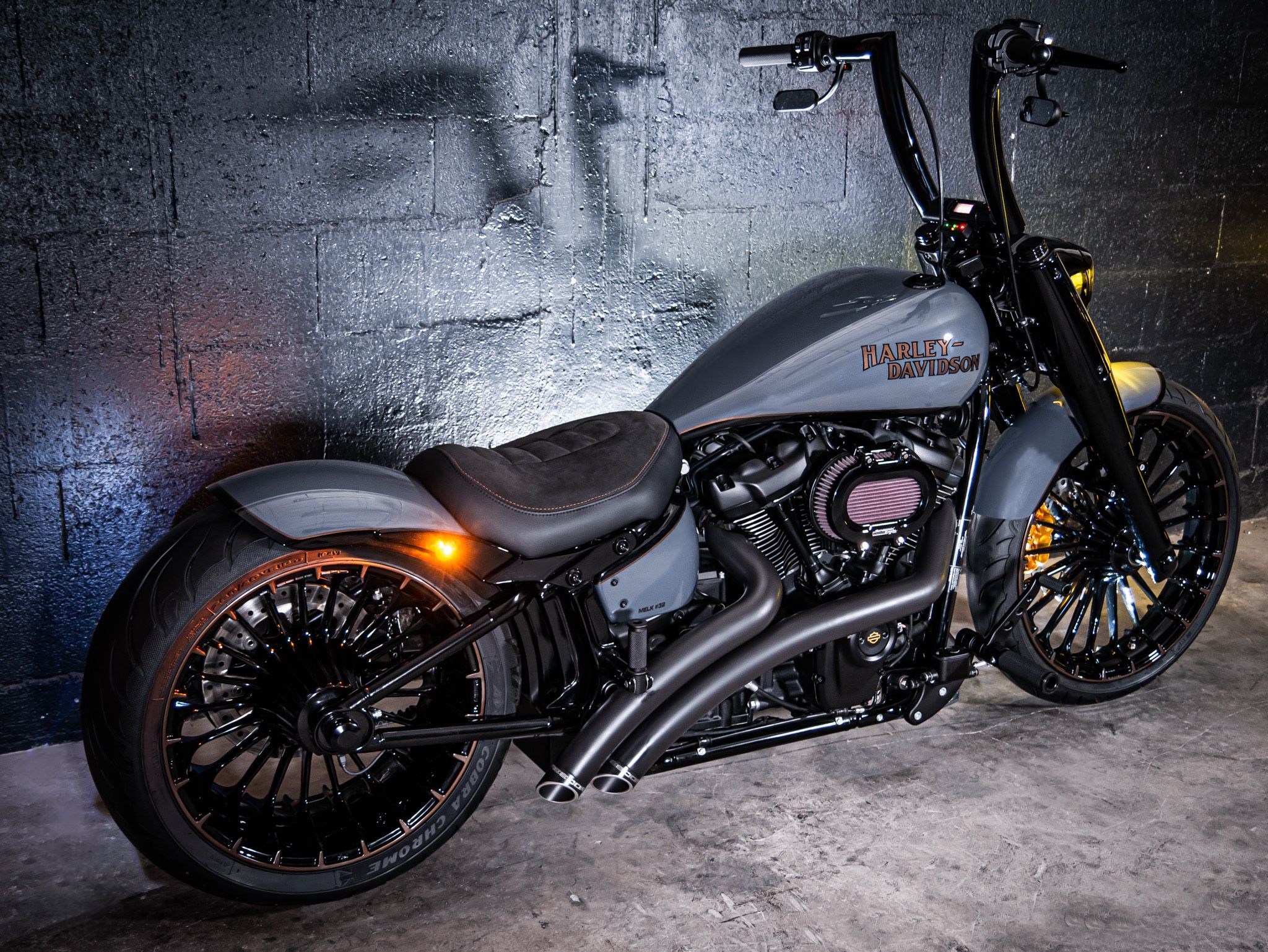 The Kellerman indicators look like jewels embedded on the custom rear fender
Yes, you can! Melk Motorcycles will be happy to recreate this beast for you, and it'll set you back by only 42,000 Euros ($44,500). This is nearly double the Fat Boy's American MSRP, and it's just the starting price, so it will go up if you add the freight. Nevertheless, there's no denying this is a good custom Fat Boy build, loaded with quality parts from head to toe, all of which come very close to justifying its price tag. Oh, and some of these parts are available a la carte too, so existing Fat Boy owners can enjoy them as well.